I had planned on writing this week about the things that I am grateful for. I love the Thanksgiving holiday because it gives me a chance to really think about gratitude. In our family we had to go around the table before Thanksgiving dinner and say what we were thankful for. SO, I've decided to make this fun and make it one of those 'tag' things.
The rules - you have to name 10 things that you are grateful for. They can be fun, silly, serious - whatever. Then you tag 5 other people. That's it!
I'm grateful for...
1.
The blogging community. When we began our adoption, I had no idea the connections I would make through this blog; the amazing people I would come to know and learn from. You are each a blessing to me, truly. You have cheered us on, offered words of wisdom and support and allowed us the privilege of sharing in your joys too. It's amazing and I am so grateful for all of you.
2.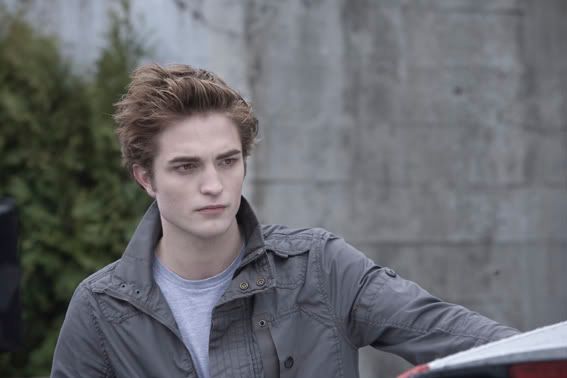 Edward. Yes, I'm grateful for Edward. Not only because he is so much fun to look at, but also because I've had so much fun being ridiculous these past few weeks. I went to my first ever midnight show on Thursday - 7 moms packed into a minivan with the soundtrack blaring - it was so much fun (have I used that phrase yet?). Then on Saturday we went again - this time I think we had 17 people - almost two rows of the theater. And, I got to meet
Nicole
(who I blame for this obsession)!
3. I'm grateful for the opportunity to be a part of an
online community
working together to sponsor an orphanage in Ethiopia.
We are very excited about this and it fills my heart to be a part of it.
4. Warm socks. I love warm socks in the winter. I bought some new socks the other day and have them on right now. I've been thinking all day about how wonderful they are and how much I love them. I would show you a picture, but it seems gap.com is all sold out of my new favorite socks.
5.
Adoption. I am so grateful for Micah in our lives, and for the opportunity to adopt again from Ethiopia. Adoption is a blessing in so many ways and I am thankful that our lives followed a path that led us to adoption and Ethiopia.
6. My friends. I know, this is a given. But, seriously, I have some great friends. I have friends that I've known for over 20 years (one I still talk to every day). I have friends who I email with everyday - a small group that I learn from and get support from - everyday (love you BTs). And, I have all of my amazing blog-friends. My life is full of friends - I could not ask for more!
7.
My husband. Not only is he supportive, caring, loving, and really cute, but he also bakes (fresh bread for the family!), cooks (and really knows what he is doing), and does just about everything around the house. He also lets me sleep in sometimes. I am very lucky.
8. My dogs. They are crazy and hairy, but I love them. I love that Micah now "barks" back when they bark. (I do not love that he sometimes makes out with them, but at least they like each other.) I love dogs and I am grateful that I have three adorable snuggly doggies to sleep with every night (which was seriously my childhood dream).
9. Our home. It is small and we'll probably move on someday, but I really love our first home together. And, we know how lucky we are to have a place to call home. I am grateful for it.
10. Micah's Ethiopian Mom. We never got to meet her, but his Ethiopian Mom is always in my heart and my prayers. I never expected to think of her so often, but I do. I am grateful for the gift she has given to our family, while at the same time sad that circumstances led her to have to make that decision. She is my hero and I am forever thankful to her.
Okay, now I'm tagging
Jill
,
Jenni
,
C
,
Dawn
,
Amy
,
Nicole
,
Lori
,
Tiny's Mom
,
Courtney
,
Tara
, and
Erica C
.
(I know that is 11 - but I'm just getting this thing started. You only have to tag 5 people.)